Children's church
software that
guarantees security!
MyKids is a software for churches
that does children's check-in and check-out
easily, quickly, and safely.
Children's Ministry safer than ever!











Our Children's Ministry software is for people who search for an easy way to welcome kids into the church. We think in every little detail so parents and volunteers use the software and everyone can attend service with tranquility and security.
Our check-in process is very adaptable and can be done in your church according to its need!
It can be done through tickets, wristbands, and using our Children's Ministry check-in app. Furthermore, we are always looking for new functionalities so we can adapt to your church.
Visitors also can use MyKids, according to how it works in your church. In other words, if you use it as a children's church check-in app, you can register them on your smartphone.
This way, everyone feels safe, and the parents can enjoy the service without worries and be sure that the Children's Ministry volunteer will contact them if they need.
To MyKids, trust is a serious subject. The check-out is done by the parents, according to how the software works in your church.
For example, if you use the app, check-out will be done online, by the parents. They show their smartphone with the identification code to the volunteers, and they do the verification.
Kids cannot leave Children's Ministry without doing the check-out process completely, with the validation that the code is the same between them and the parents.
All processes are simple, practical, and quick. Volunteers, parents, and children can do it easily. To guarantee that you know how to use MyKids, we give training to volunteers.
Check our identifications
MyKids has a register system with many information that allows volunteers to know better about the kids.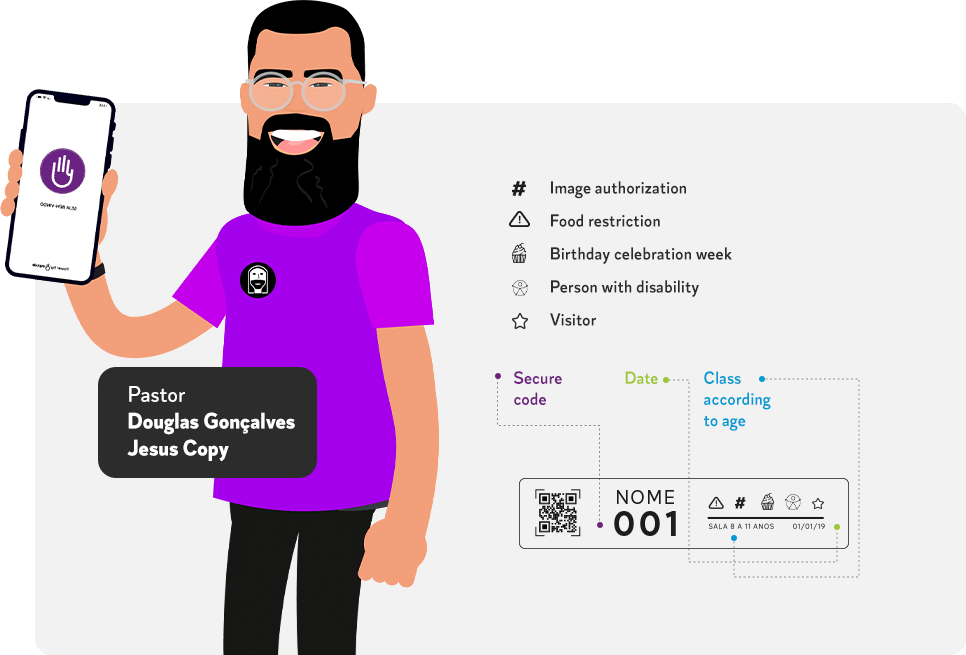 Our benefits
Check out some MyKids benefits that will help your church!
Security to parents attend service
MyKids guarantees children security, so they can do the activities while parents attend service. In case of needs, volunteers can contact parents easily, using the app.
Communication between volunteers and parents
Using the MyKids app, it is possible to send parents messages. If there is any urgency, you can easily talk with them.
Service registration
Visitors and church members can register children in the service using MyKids.
Event registration
Parents can register kids in Children's Ministry events using the MyKids app or the registration link.
Can be used in different churches
MyKids can be used in any church that has a Children's Ministry. We also adapt to different kinds of services.
Class organized by ages
Volunteers can organize groups according to age, so it is possible to think of activities for different kids.
Image authorization control
MyKids show if parents allowed the church to use kids' image, so social media posts can be done with children that are able to appear there.
Reports
The church can access reports and dashboards with information about how families are attending services.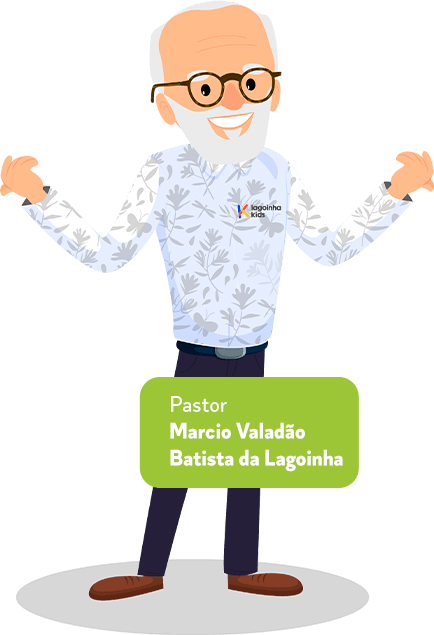 MyKids numbers
Every day, more people are using MyKids in their churches. Check our numbers!